Contact
Connect
Newsletter
Sign up to receive news and resources to your email.
Dr Lorraine (Lorri) Beveridge
Lorri has been a primary teacher/school leader for more than 30 years. She has occupied a range of executive roles, including assistant principal and principal. For the past 6 years she has worked as a curriculum advisor in NSW government schools, building teacher and executive capacity, mainly in the English area.
Lorri's PhD research was in the area of impact and sustainability of collaborative teacher professional learning. She investigated "What sustains teacher learning over the longer term?". She has published and co-published works in academic and practitioner journals on a range of topics including:
Academic partners working in schools
Writing
Spelling
EAL/D teaching
Lorri's s current projects include work on the genre of quests and investigating LGBTIQ literature to support children K-6. She has also collaborated with the Aboriginal Education team in creating an integrated unit for schools, based on a range of authentic Aboriginal texts.
lorri@primaryenglish.education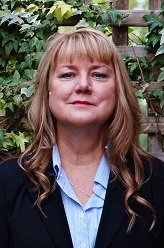 Michael Murray
Michael taught English in NSW public schools for 27 years, including 11 years as English Coordinator in a K-12 community school. In 2005 he was appointed Chief Education Officer, English and Literacy, in state office of the NSW Department of Education, managing a team that delivered resources and professional learning to support the teaching of English and literacy across the curriculum, in both primary and secondary schools. Since leaving the Department in 2013, he has operated as an independent consultant, working with professional associations, jurisdictions, schools and teachers to enhance English and literacy teaching for improved student outcomes.
Michael has broad experience in both curriculum development and system-wide assessment. He recently completed a Master of Education in English language teaching. His particular interests include:
The teaching of English, particularly using the concept-based approach
The teaching of literacy across the curriculum, particularly writing
Curriculum development, both primary and secondary
Assessment, at both the school and system levels
Building professional learning communities, within and across schools.
michael@primaryenglish.education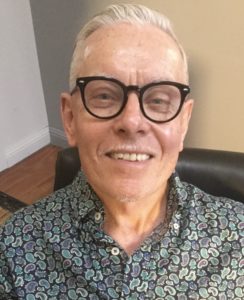 Professional relationship
Michael and Lorri met in 2014. They became instant admirers and followers of each other's work. In 2019 they co-authored a paper, called Let's write a unit, published by the Primary English Teaching Association Australia (PETAA). They have also co-written a number of popular units for teachers drawing on quality texts. Additionally they recorded two webinars for teachers on using English textual concepts, the big ideas of subject English. These resources are available on this site.
Michael and Lorri share a love of all things related to teaching English. They are dedicated to supporting teachers to engage students in subject English through the vehicle of quality texts.