Delve into this treasure trove of children's literature!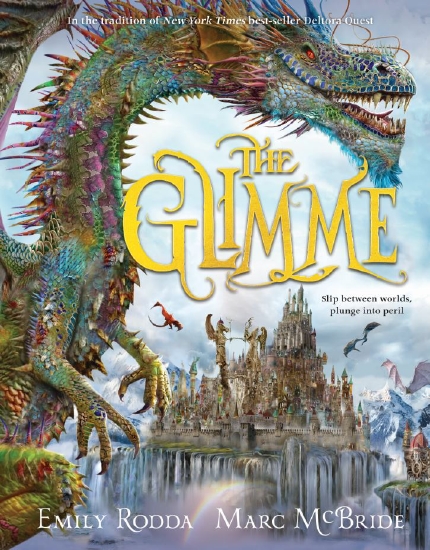 Primary teachers understand the importance of using quality literature in the classroom. But how can we keep abreast of the best and latest Aussie books? Have no fear, the CBCA awards are here!
The announcement of the Children's Book Council of Australia (CBCA) 2020 awards is big news for primary teachers because they have long been a reliable source of quality Australian literature for classrooms and libraries. Check out their website for both shortlisted and award-winning books: https://cbca.org.au .
We loved the video clip of student responses to the CBCA awards, and in particular, the acknowledgement of country. Well worth a watch with your classes as it depicts the diversity of children, educators and natural landscapes across our wonderful country.
One text that particularly tickled Lorri's fancy was The Glimme (Emily Rodda and Marc McBride). It was judged an honour book by the CBCA judges. The Glimme is a traditional quest. This genre, a type of narrative, dates back to ancient myths and legends of Greece. Quests are evidenced in most world cultures throughout human history. The quest genre is somewhat formulaic and useful for linking to and scaffolding students' narrative writing. The hero, alongside companions, faces incredible challenges in order to achieve his dream. The theme relates to triumph over adversity, a ubiquitous message for all in the challenging times in which we find ourselves.  Point of view is also evident as the protagonist tell the magical tale through the protagonist's eyes. Character and code and convention are additional English textual concepts dealt with in the text. We think this text sits well with Years 5 and 6 students. Readers find themselves falling into  the intoxicating illustrations of mythical and magical creatures in an alternate world. A unit to accompany this text is currently being prepared to share with interested teachers – watch for announcements or keep an eye on the We love English site: https://primaryenglish.education
Even though The secrets of Magnolia Moon (Edwina Wyatt and Katherine Quinn) targets younger readers (suggest Year 3 or beginning Year 4), the text offers much to teachers in terms of explicitly teaching about language in the context of a quality text, in particular figurative language, vocabulary development and sentence structure, privileging the language strand of the Australian Curriculum: English. Magnolia Moon, an imaginative nine-year-old, communicates with her namesake in the sky, who helps her to navigate the challenges of growing up, in particular what seem to be major life eruptions through the eyes of a child. For example,  her best friend moving away, and the mixed emotions she feels on the arrival of a new baby brother. We think this text would be a great initial novel study for Year 3 students. The English textual concept of intertextuality is evidenced throughout as Magnolia draws parallels between her life and the lessons she has learned from reading Greek myths and legends that enrich her life and provide a way forward when navigating the tricky terrain of growing up.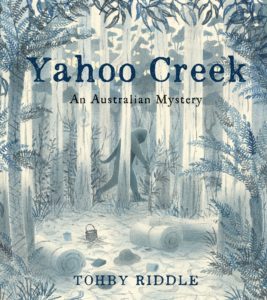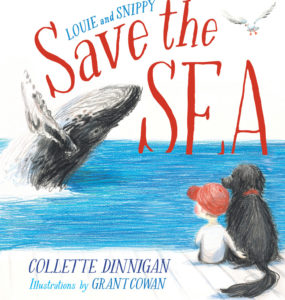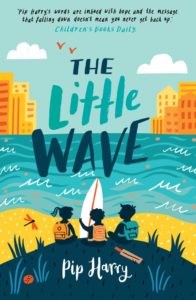 Other picture books from the CBCA short lists that we particularly loved were Yahoo Creek (Tohby Riddle), Louie and Snippy save our seas (Collette Dinnigan and Grant Cowan), and The good son (Pierre-Jacques Ober, Jules Ober and Felicity Coonan), a story about the First World War. The illustrations in this final text comprise fascinating miniature characters set in a battlefield, lending authenticity and a degree of authority to the text. In Yahoo Creek, Riddle has collated newspaper clippings and other types of texts that document the sighting of a hairy creature roaming the Australian bush over many years. The book is intoxicating in its intrigue, tinged with a delicious mix of fear and anticipation. Interestingly, Aboriginal Australians tell similar stories about such creatures to those shared by European Australians in the text. Genre is a conceptual focus of Yahoo Creek as it contains the aforementioned news articles, as well as reports, interviews and short stories, all related to the elusive hairy man who has been consistently sighted in the Australian bush, throughout the Great Dividing Range, over many years. The text, Louie and Snippy save our seas, addresses the shared problem of plastic waste in our oceans in an appealing picture book format, suited to Year 1 and 2 students. This text opens up a communicative space for younger readers to discuss this important ecological issue that impacts us all, building knowledge and understanding about how pollution negatively impacts our natural world and all who inhabit it.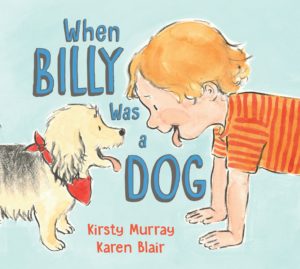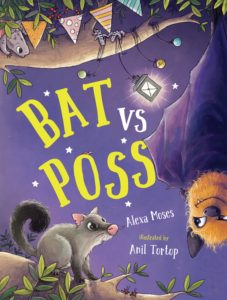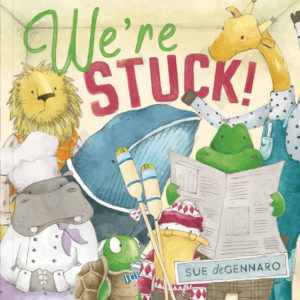 When asked to share her students' favourite titles from the 2020 CBCA booklist, Rachel, a librarian in a coastal primary school in NSW, responded: "I'm not sure which books the students enjoyed the most. The older students aren't as forthcoming to pick up a book and read as the younger ones. I read a variety of books with the younger classes and they seemed to enjoy them all. They especially liked When Billy was a dog (Kirsty Murray and Karen Blair) – I think they could relate to the story and imagine themselves doing the same thing as Billy. But other texts were also enjoyed and discussed, including Bat v Poss (Alexa Moses and Anil Tortop), We're stuck! (Sue de Gennaro), One runaway rabbit (David Metzenthen and Mairead Murphy), Three (Stephen Michael King), Nop (Caroline Magerl), Baby business (Jasmine Seymour), Cooee Mittigar (Jasmine Seymour and Leanne Mulgo Watson) and Fly (Jess McGeachin). Each text has its particular themes and discussion points and we completed a variety of engaging activities to accompany the reading of most texts."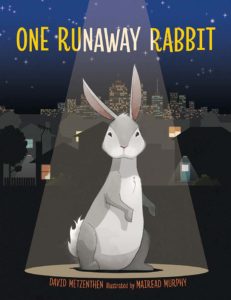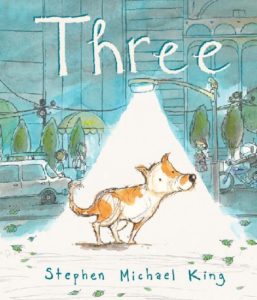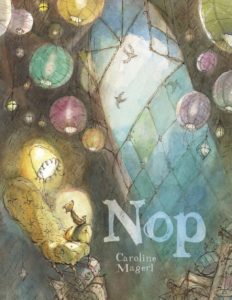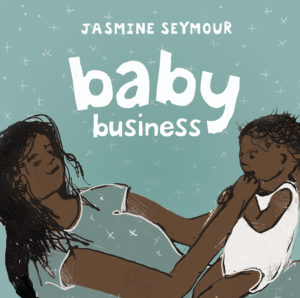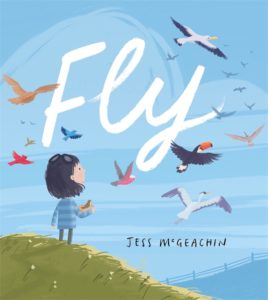 Lorri Beveridge's recent English unit, History's hidden truths, a collaborative endeavour, features the winner of the CBCA Eve Pownall Award for non-fiction, Young dark emu, by Bruce Pascoe. This text is an abridged version of Pascoe's book for adults, Dark emu, and is very accessible for Years 5 and 6 students. The title, Dark emu, refers to a shape in the dark space between the stars of the Milky Way. While European astronomy focuses on the constellations, many Aboriginal Australians choose to focus on the darkness between the stars. These different ways of seeing are a theme throughout Young dark emu, suggesting that the concept of perspective might be profitably explored. Lorri's unit is now available on our We love English website: https://primaryenglish.education .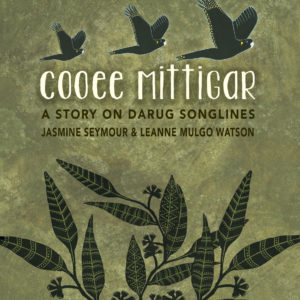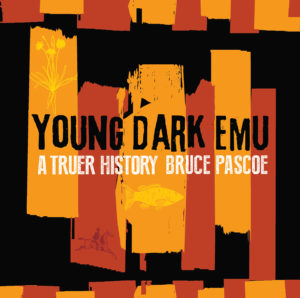 There are many other fantastic books in the 2020 CBCA short lists. These are but a few, just an appetiser for you and your students. We recommend that teachers scan through all nominated titles, not just winners, for texts that are suitable for study, beyond being simply 'good reads'. Focus on texts that address the needs and interests of your students.
The CBCA judges deserve accolades for bringing these delightful texts to the attention of all educators.
Let's conclude with the thought-provoking heart-felt words of Tim Winton, spoken in the CBCA video (see link above): "Readers are leaders. Readers are dreamers. Readers are weirdos. Readers are rebels.  And I say thank goodness for readers… because where there are readers, there's hope!"